This term, the challenge was to appoint, promote and establish the role of our Digital Leaders.
Our digital leaders are: Lucas, Alex, Daniel, Aisha, Samuel and John.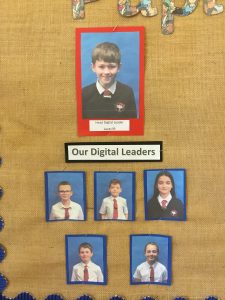 We then worked as a team to produce a Digital leader webpage, where we promoted what the role of Digital leaders is, what we aim to do throughout the year and how we can support others.
Click the image below to explore our Digital Leader webpage.