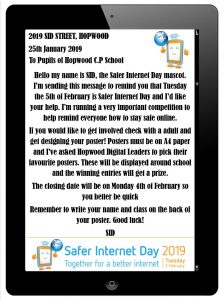 In preparation for Safer Internet Day we organised a whole school poster competition, practised our assembly and created our own Kahoot quiz, which we would run in the Key Stage 2 classes on Safer Internet Day.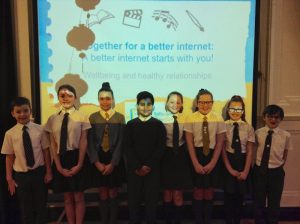 We started Safer Internet Day off with a whole school assembly which we led. Some of our Digital Leaders shared the #Goldilocks, a hastag cautionary tale, with EYFS and Key Stage 1 children. We asked them questions and left them with a mini quiz to check they had understood the messages in the story. The other Digital Leaders went round year groups with our Kahoot quiz and kept scores of which of the year group classes won as well as individual teams.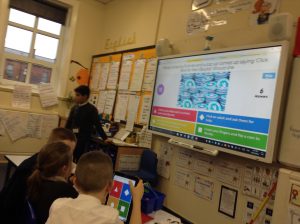 Every child in school created a pledge on a hand print, which we created into a display and was displayed by our main entrance and then by our training room up in year 6.