This half-term we have done lots of exciting things:
– We are enjoying live streaming some of our assemblies om Twitter for parents to watch like showcases of special theme days!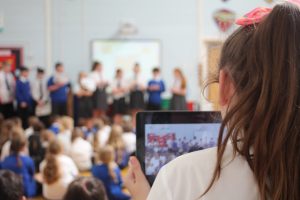 – We have created another iMovie instruction video, this time explaining to teachers how to set up assignments in Showbie!
– We have led another app-sharing staff meeting where we taught the teachers how to: search the web more effectively in Safari, try the new times tables check activity and use wordart.com!