Our Digital leaders have been working very hard over the past couple of weeks.
Some have helped to create a new Digital Leaders display to promote their role.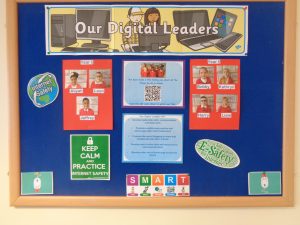 Others have made posters which have been put up around school.
Harry has made a PowerPoint presentation to show the Head teacher and Senior Leadership team.
They have all been involved in producing and creating a short film about themselves and their roles within school.
This has been uploaded onto the School's website and is being shown to all the staff.