'Mini Meet'
It was really nice to see some of our Digital Leaders get together for a Mini Meet' on Thursday.
After a short introduction about the qualities and skills necessary to be a good Digital leader, we discussed how we could use our Digital Skills in the future.
We were able to look at the Rochdale Schools Digital leaders Blog and leave some comments and replied to some comments as well.
Bowlee Digital Leaders enjoyed meeting with the other Digital Leaders and we hope you were all made to feel very welcome?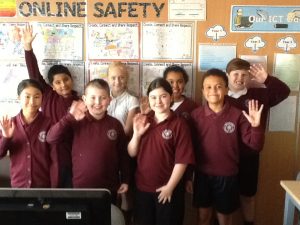 We are looking forward to meeting all the other Digital leaders in the Summer Term.