Bowlee Park were very pleased to welcome all the Digital Leaders to our school for the first Digital Leaders Kids meet.
Our Digital Leaders really enjoyed meeting everyone and finding out about all of the Challenges.
Our first action has been to update our school website with information about our new Digital Leaders.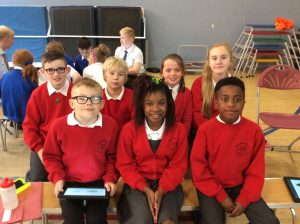 We have also been designing posters publicising the new Digital Leaders in our school.
Which of the Challenges is everyone looking forward to the most?